about
The router is the center of the home network. However, I did a simple user survey and found users didn't like appearance of current routers, so I change their boring shape.
At present, home router plays an important role in our daily life. We rarely touch it, but it has been putting there for network. As a home device, we always want it to be nice-looking, but that's not the case.
Survey conducted among 37 people who has router at home.

motivations
For most, appearance of the router affects man-machine relationships.

Good looks can make people feel comfortable.

Good appearance make people feel that the product is better, and lead to a better user experience better. 

So I decided to improve the shape of the router.

In order to prevent the blunt shape, I get inspiration through these elements, and try to add more humanistic feelings to make routers more aesthetically pleasing.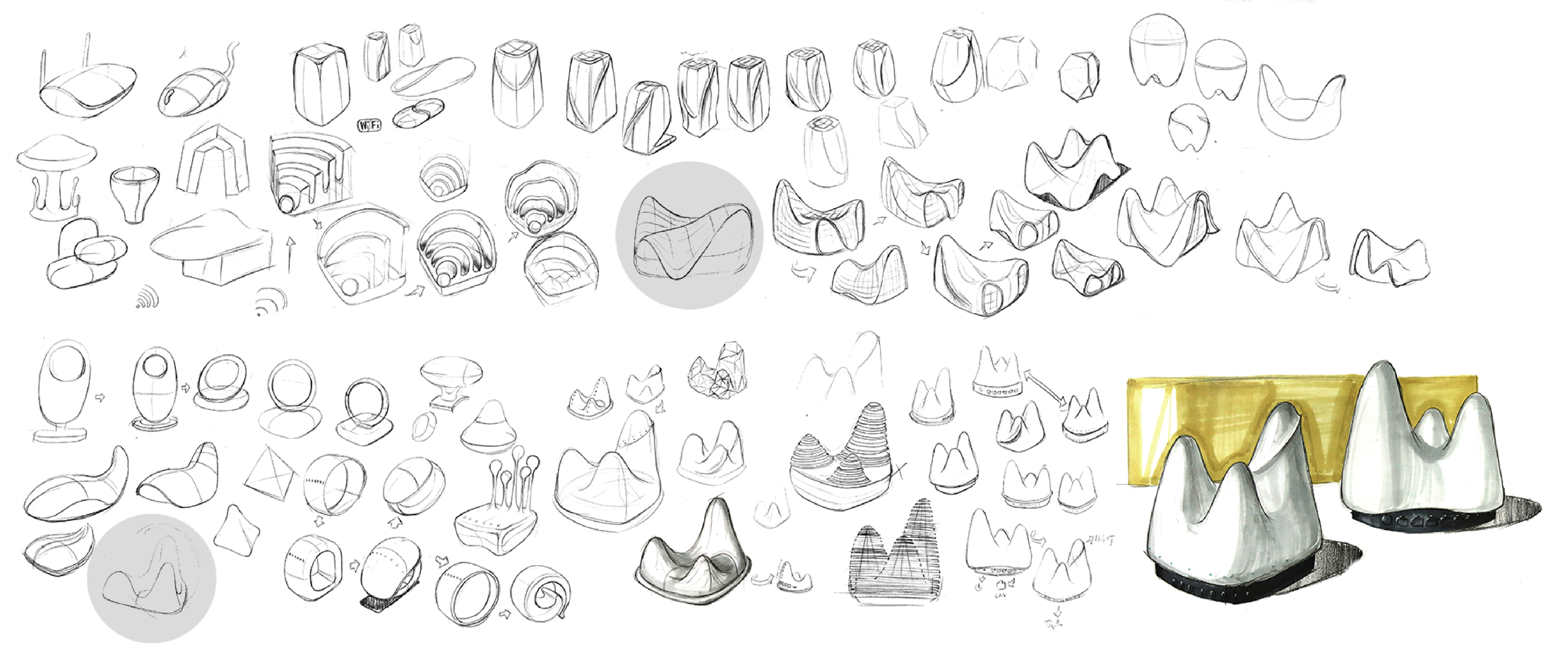 This product shows the natural and smooth curves that extracted from the landscape. Its upper surface has a ceramic-like texture, matte anodised aluminium bottom reveals high-tech sense. It changed the ordinary router's boring appearance, combining technology with nature, bringing new ideas to life, which would imporve user experience.