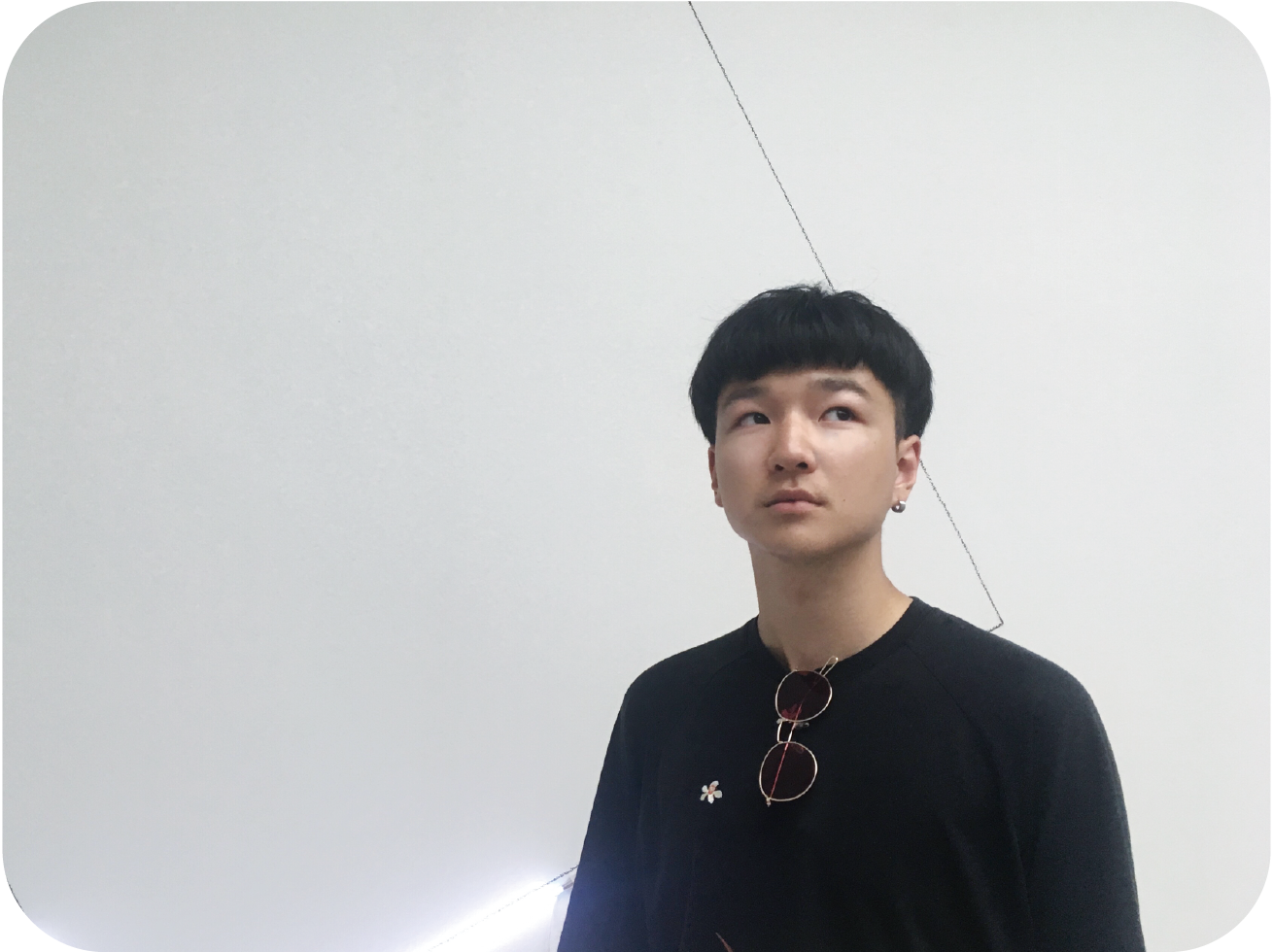 INTERACTION DESIGNER
who enhances positive
emotions
and
connections
 for everyday life 
and believes
communication
is the key.
+46793322530  |  jinglin_wang@outlook.com  |  Stockholm, Sweden
Hiya!
Hope you're doing great and glad that you found me here! 🤩
I'm Jinglin from China, people call me Gino Lino. I'm a designer who's curious to explore the world with an open mind. If I'm not moving pixels on my computer in a library, You can probably find me drinking at a silent disco party or on my way to an adventure🧚. Design is fascinating, it could help people connect with products, others, and themselves, with good interactions and communications. As an outgoing, communicative designer, I love people, my design motivation has always been to take care of people's emotions and bring positive experiences, connections to everyday life.
Here's a little bit more about my past:
2021 Jul – Now
Stockholm, Sweden
UX/UI Designer (internship)
Allihoop
Allihoop is creating urban co-living spaces for young professionals. Our mission is to create a platform and community for talents to live and bond with each other.
 - Collaborated with the product owner and devs for UX design of community app from sketches to implementation.
 - Delivered visual ideas for UI, designed the visual system and UI elements.
 - Conducted research and delivered ideas.
 - Suggesting UX/UI changes on the website experience.
 - Created photograph for website display.
2021 Mar – Jul
Copenhagen, Denmark (Remote)
UX/UI Designer (volunteer)
LifeBonder
LifeBonder is a social media platform that creates human bonds and makes real life worth sharing. We match people by leveraging AI and bond people by online groups and offline events. Our mission is to facilitate human connections rather than replacing them.
 - Collaborated with design team and dev team in an end-to-end product system.
 - Created sketches, wireframes, user flows, flowcharts, prototypes, UI elements, and high fidelity mockups for our business web app.
 - Served as a design thinker, conducted research and delivered ideas together with design team and dev team.
 - Designed advitising materials for social media posts within design system.
 - Conducted motion graphics design for video commercials within design system.
2017 Nov – 2018 Aug
Beijing, China
Visual Designer
Beijing Jiamei High-Tech Co., Ltd.
Jiamei is a retail platform that sells dietary supplement and cosmeceutical products produced by MEBO®. We focus on natural and sustainable health care and skincare in everyday life.
 - Closely worked with developers for end-to-end web design process.
 - Was responsible for the deliverables of entire design process for our online shop from wireframes to high fidelity mockups.
 - Processed user research, collected feedbacks and reviews and ran tests for sprints with developers.
 - Maintained and updated brand design system.
 - Designed printed materials (bags, posters, banners, etc.) for branding and commercials within design system.
 - Conducted package design for products from ideation, sketches, graphics, illustrations to printing, together with marketing team.
2014 Sep – 2015 Jun
Shijiazhuang, Hebei, China
Vice President
Jianyou Student Design Association
Jianyou Student Design Association is an organization for students with interests in graphic/UI/website design to gain practice and knowledge. It was founded in 2014 by School of Information Science and Technology in Shijiazhuang Tiedao University.
 - Designed printed material (posters, identity card, etc.) with other designers.
 - Taught design knowledge including plane and the color composition, typography, information hierachy, design tools, etc.
 - Organized events (plan, logistics, photography, graphics).
2018 Sep – 2020 Jun
Lund, Skåne, Sweden
Master's in Industrial Design
Lund University
Lunds Tekniska Högskola
2016 Sep – 2017 Dec
Beijing, China
Product & UX/UI Design Course
Beijing Hanyi International Culture Communication Co., Ltd.
With Menghai Xia, Prefessor of Industrial Design from Savannah College of Art and Design
2013 Sep – 2017 Jun
Shijiazhuang, Hebei, China
Bachelor's in Industrial Design & 
Bachelor's in English (double degree)
Shijiazhuang Tiedao University
Mechanical Engineering Department / Foreign Language Department
For(e)cast    Stockholm Furniture & Light Fair
Off The Grid ?     Milan Design Week
STAR Design 2019     Lunar and Planetary Institute, Texas, Houston
For(e)cast     Form/Design Center, Malmö
Light Light     Stockholm Furniture & Light Fair
Degree Show 2020     Website of LUSID